Remember you found this company at Infoisinfo 9999 556?
---
Address
2/6 Taronga Place, Mona Vale, NSW, 2103, Australia. Sydney. Sydney, NSW, 2103. Show map
---
---
What you should know about Luxafoam North
One of the most popular suppliers of high quality foam in Sydney.
Located in Mona Vale on Sydney's Northern Beaches, Luxafoam North provides top quality, made to measure Dunlop foams. Dunlop foams are Australian made and the country's leading supplier of furniture and bedding foams. We sell a comprehensive range of foam grades to match a wide range of uses including: Bedding Indoor & Outdoor Furniture.
Luxafoam is situated in the Mone Vale suburb of Northern Beaches and provides a vast range of high quality Dunlop foams suited for different purposes such as bedding, domestic and commercial upholstery, packaging, sports, lamination and others. We offer foams that are cut to measure as per the requirements of customers for mattresses, daybeds, wedges and furniture.
All of our products are treated carefully using Ultra Fresh, an antimicrobial formula that is capable of eliminating dust mites, fungus, mildew and any foul odour. Our products also include custom made seat covers for domestic, commercial and marine furniture. We even provide a plethora of fabrics from top brands such as Mokum, Sunbrella and Warwick Fabrics.
Outdoor Upholstery is very much popular and people have a craze to buy comfy furniture for their garden area or for any kind of open area. Generally people buy outdoor upholstery but they don't have any idea, which are the factors that they should keep in mind while choosing fabrics. Outdoor fabrics must be colorful and at the same time weather resistant.
Read more...
Social media
Products
We sell a
comprehensive range of foam
grades to match a wide range of uses including:
Bedding
Indoor & Outdoor Furniture
Marine
Chiropractic
Acoustic
Packaging
Point of sale displays
Transport (car, campervans & buses)
Commercial seating
Sports
Our products include cut foam to any size, cushions, wedges, mattresses, daybeds, sheet foam and polyester fibres. Our top selling Dunlop Enduro foam in Northern Beaches will keep your mattress, furniture and seating looking better and feeling more comfortable for years to come. It offers a superb level of comfort and support and the ability to keep bouncing back. All our foams are treated with Ultra Fresh, which is a proven antimicrobial treatment. Ultra Fresh controls dust mites, mould mildew and fungus as well as eliminating odours. We also specialise in CUSTOM MADE SEAT COVERS for marine and indoor & outdoor furniture and have a wide range of fabric samples on hand from Mokum, Warwick Fabrics and Sunbrella.
Please call with your measurements or bring down your old cushions to our Mona Vale wharehouse so that we can provide you with a quote. We pride ourselves on our personalised service, expert knowledge, top quality foam in Sydney & customer satisfaction.
Please
visit our gallery page
to see a sample of our work.
Read more...
Services
Luxafoam North specialises in custom made seat covers for marine and indoor & outdoor furniture. We can cover your lounge cushions, dining chairs, bar stools, daybeds, window seats, bbq areas, ottomans, deck chairs, bedheads, v-berths and mattresses.

If you are looking for expert marine upholstery in Northern beaches, or furniture and outdoor upholstery in Sydney, please give us a call. Rob is an expert upholsterer with over 25 years experience who thinks outside the square and can assist you with any unique and custom needs related to home, marine and outdoor upholstery in Northern Beaches.
Brands
Enduro :
Dunlop Enduro® is a range of premier quality foams with densities from 36kg/m3 to 50kg/m3 that ensures a superb level of comfort and support. It keeps your mattress or furniture looking better and feeling more comfortable for much longer, making it better value for money. Enduro® has an exceptional ability to bounce back, even after constant use.Inner qualities of Enduro® include:
Superb level of comfort and support
Exceptional fire retardant properties
Ability to keep bouncing back and extreme durability
Ultra-Fresh® treated for a healthier home environment
These qualities also make Enduro® foam suitable for a wide range of specialised commercial applications including: commercial transport seating, institutional/security bedding and export commercial furniture.
Hypersoft :
Dunlop Hypersoft® foams are used in bedding and furniture to create very soft comfort layers that are much more durable than those made from fibre-based products.
Marathon :
Dunlop Marathon® is a range of economical general purpose foams with densities from 24kg/m3 to 29kg/m3.
Viscoflex :
Dunlop Viscoflex is a range of low resilience, visco-elastic (VE) foams that are also known as "slow recovery" or "memory" foams. The unique formulation of Dunlop Viscoflex allows it to conform to the shape of the body even in cold conditions. Unlike most other VE foams, Viscoflex does not go hard in cold conditions, providing instant comfort without the need for body heat to soften it.Viscoflex improves comfort and reduces interface pressure, which decreases tossing and turning in bed and can help reduce the likelihood of developing pressure sores (also known as bed sores or decubitus ulcers) when used in hospital mattresses and wheelchair cushions.
Opulence :
Dunlop Opulance delivers the finest when it comes to comfort and performance. A combination of plush feel and underlying support ensures exceptional comfort while providing extreme durability.
Dry Flow :
Dunlop has released a range of foam in Sydney suitable for outdoor purposes such as Alfresco dining furniture, patio furniture, poolside furniture, boating etc. These outdoor grade foams are referred to as "reticulated" foams due to their key feature of being able to reticulate or drain away the water that it will come into contact with.
Read more...
Photos and videos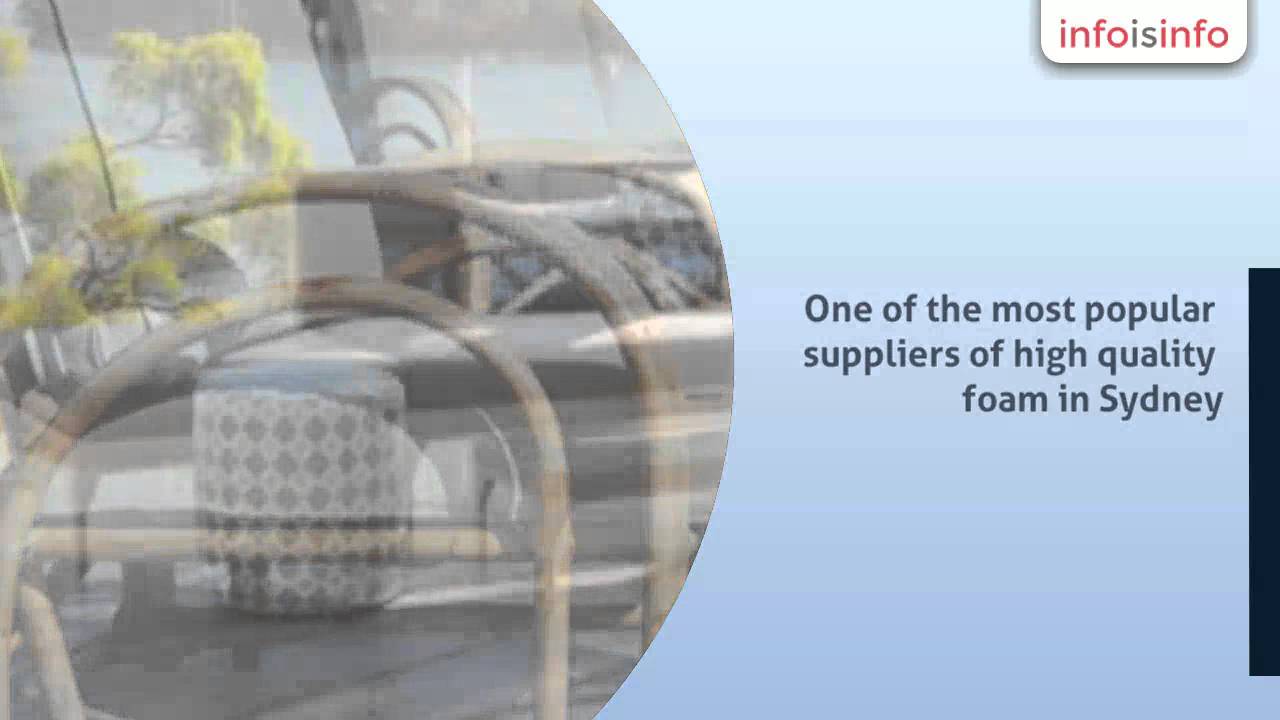 Additional information
Payment methods we use:
Cash
Credit card
Debit card
Bank transfer
PayPal